EUROPEAN BREWERY CONVENTION
ABOUT US
EUROPEAN BREWERY CONVENTION
The European Brewery Convention (EBC) has its beginnings with the first EBC congress in 1947. Brewery directors and brewmasters had come together as a direct result of the critical situation concerning raw material supply (specifically malted barley and hops) which had arisen due to World War II. At the end of 2007, the EBC merged with The Brewers of Europe, becoming its scientific and technical arm.
The EBC is best known for its biennial brewing scientific congresses, its symposia and the compendium of laboratory methods for the malting, brewing and fermentation industries, the Analytica-EBC.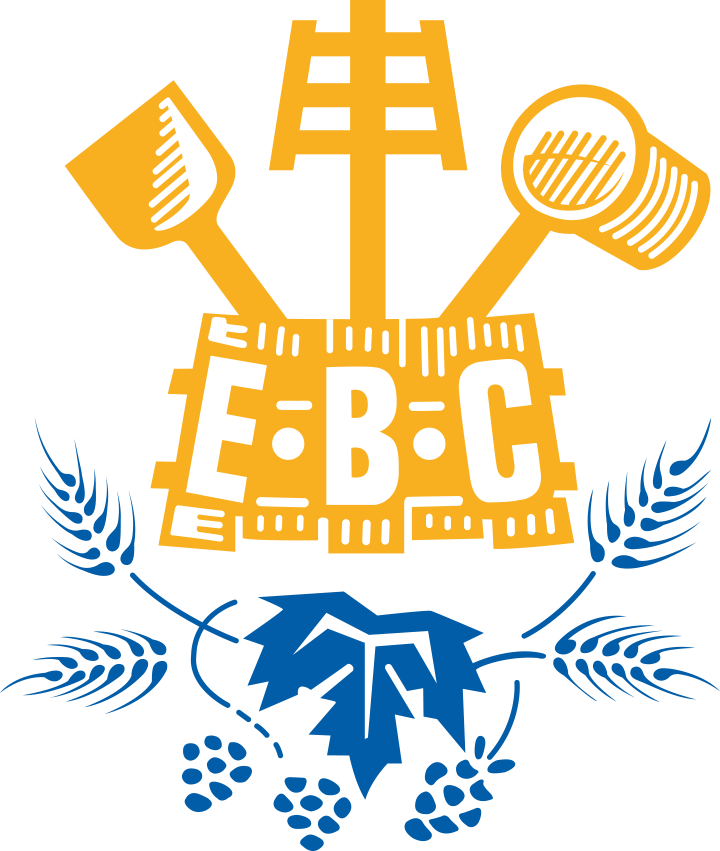 The EBC mission statement
"To facilitate knowledge creation and transfer, and collaboration, between industrial and academic organisations, for the benefit of the brewing industry, consumers and the community"
EBC Analytica
The EBC Analytica are targeted at brewmasters, brewing professionals, biologists, packaging experts, suppliers of technical equipment or of raw materials (malt, cereals, water, hops, yeasts, adjuncts, process aids…), beer tasters, brewing institutes, universities and students from the entire brewing industry and the value chain.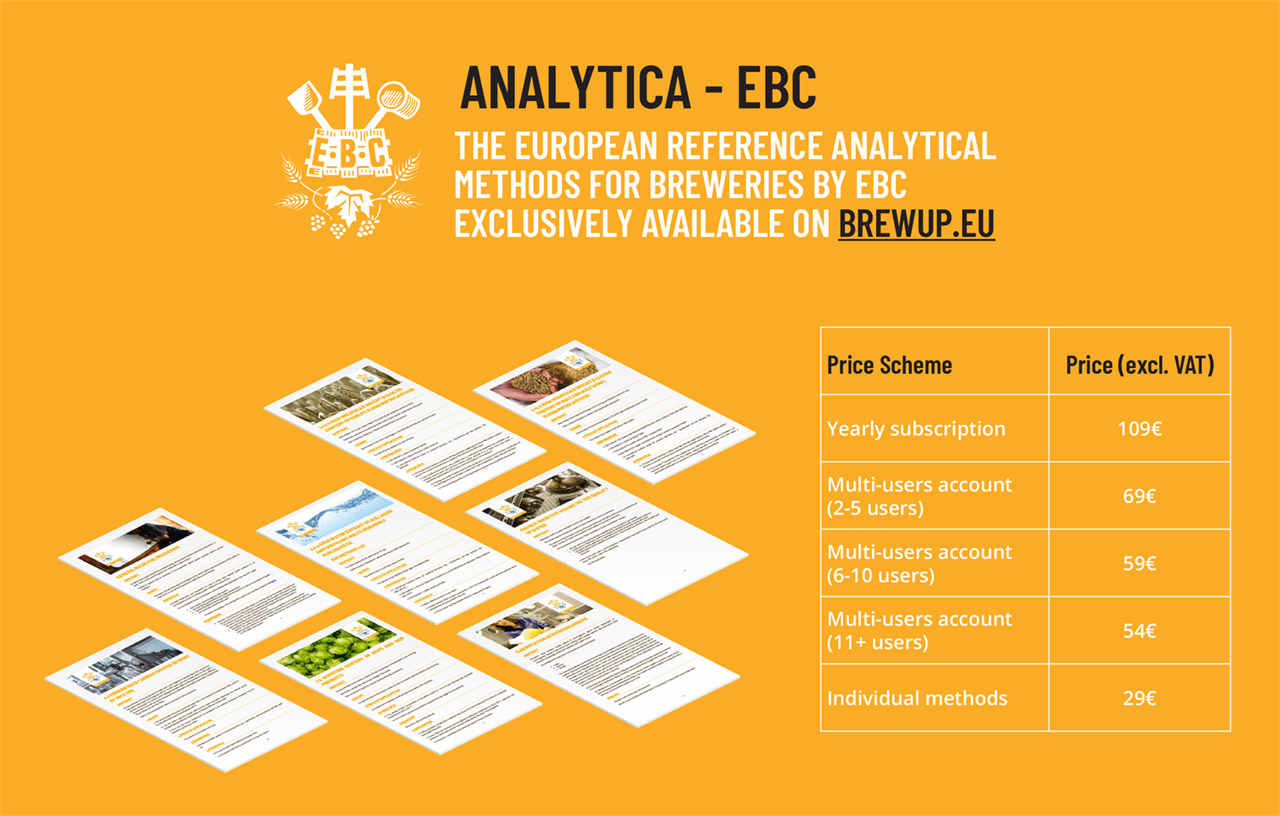 The Analytica are developed and tested by brewing and value chain experts involved in the activities of the EBC Analysis Group and its six sub-committees (Barley & Malt, Beer & Wort, Hops, Microbiology, Packaging, Sensory). The development of new or the updates of methods may require validation through collaborative trials (also called ring tests). Methods are sometimes developed as or upgraded into International Methods through collaboration with the ASBC (the American Society of Brewing Chemists) in the United States.
In case you would like to join one of the sub-committees and add your expertise, please contact the EBC at info@brewersofeurope.eu
If you want to subscribe, or purchase Individual Methods, please create a customer account on brewup.eu.